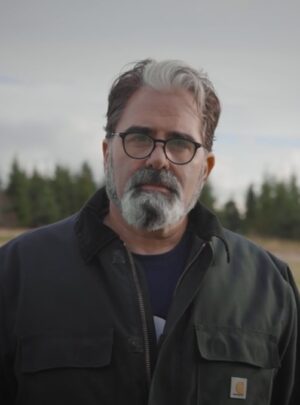 Timothy A. Schartner, Chairman/Chief Visionary Officer
Tim Schartner is a Rhode Island business leader, having developed multiple businesses in Rhode Island and Massachusetts with national sales forces. For over thirty five years, Tim has operated Schartner Farms, a 5th generation farming operation spanning three states, with his family. Schartner Farms has won numerous congressional, national and local awards in business, marketing and product development. Tim and his family have grown hydroponic greenhouse tomatoes for over forty years. Tim's has won numerous national marketing awards and international product development awards. Tim is passionate about ecologically sustainable wealth-creation in the Rhode Island agricultural sector.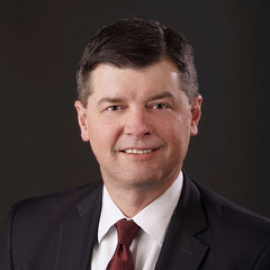 Jim Haught, Chief Executive Officer
Jim Haught is the Chief Executive Officer for RI Grows. Mr. Haught has 20 years of experience in technology, operations, and risk management with several high-profile financial services and consulting organizations. Prior to joining RI Grows, Mr. Haught was President and Chief Operating Officer of Western Alliance Bancorporation from 2017 until 2019. He was Managing Partner for Financial Services with The Exequor Group from 2013 until 2017. From 2010 to 2013, he was Senior Vice President/Global Head of Capital for State Street Corporation. Mr. Haught began his banking career with 12 years at RBS Citizens, including assignments in London, Boston and Providence covering lending, modeling, asset liability management, and capital planning. Prior to entering banking, he spent eight years as a United States Naval Officer. Mr. Haught, who holds designations as a Chartered Financial Analyst (CFA) and Financial Risk Manager (FRM), graduated from the University of Rochester and earned an MBA from the University of Rhode Island.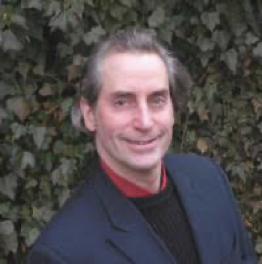 Frederick J. Laist, Chief Financial Officer

Mr. Laist is a proven business leader and former owner of multiple businesses in the hospitality, foodservice development sectors focused on start-up and growth. He is a versatile professional with 20+ years of proficient experience in running businesses. He has expertise in general accounting, cost accounting, internal auditing, and tax preparation, managing budgets in excess of $25M. He is a well-organized, thoughtful decision-maker who is talented in research and problem-solving. He brings a strong set of skills to improve efficiency and reduce costs. He is known as an excellent manager, experienced in building team cohesion and motivation. He has built teams for numerous Connecticut based start-up companies, creating gainful employment for hundreds of Connecticut residents. His experience in designing, managing, and integrating growing operations with strong strategic leadership focusing on maximizing value and innovating human resource development throughout the organization for maximized stakeholder value.

Tomas Bruun, Chief Operations Officer
Tomas Bruun is the Chief Operating Officer for RI Grows. Tomas comes from several international successful C-suite and leadership roles developing businesses and organizations. Over the past 20 plus years he has worked and lived on most continents of the planet, including Europe, Africa, South and North America, bringing on a diverse cultural management background and experience. Despite being born and raised in Denmark, Mr. Bruun has worked most of his career in the US, and holds business degrees earned in Denmark, and his executive MBA degree in the United States. Recently, he served 4 years as President of a Danish real-estate start-up, and as CEO of his consultancy, in North America. He has occupied leadership roles in both corporate and small business organizations delivering quality products and services to B2C and B2B markets. RIGrows already is sourcing world leading greenhouse equipment and competencies from Europe. With 4 years serving as Danish Trade Commissioner to Canada, Mr. Bruun has experience in diplomacy and building sustainable international partnerships.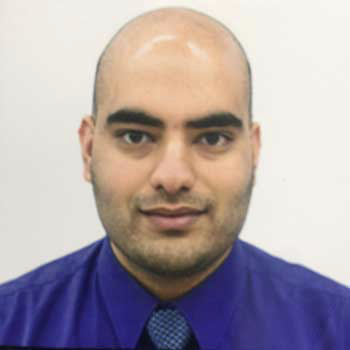 Owais Mughloo, Chief Technologies Officer
Experienced and accomplished technology professional. Over ten years within the information technology industry possessing an extensive Microsoft centric skill set, with multi-faceted expertise encompassing a wide range of hardware, software and networking technologies. Seasoned software developer specializing in sophisticated and highly customized integrated windows based solutions. Well defined written and verbal communication skills, systematic problem solving and analytical abilities, and a strong work ethic.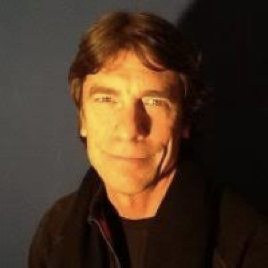 Dr. Albert P. Kausch, Science Advisor
Dr. Kausch received a Ph.D. in the Molecular, Cellular, and Developmental Biology Program (1983) from Iowa State University. During his postdoctoral work at The Rockefeller University, he conducted seminal research on the transport of proteins into chloroplasts. That technology today is used in most herbicide-resistant crops, such as Round-up Ready. As Senior Research Scientist in the industry sector for Pfizer Pharmaceuticals and DeKalb Genetics Corporation, he was a vital member of a team that generated the first fertile transgenic maize plants. He now holds the position of Full Professor at the University of Rhode Island, where he researches advanced breeding technology, molecular biology, and gene discovery in crop plants, including diverse species including maize, rice, and sorghum, renewable energy crops, and various vegetable crops. He is widely recognized as a leader in his field. Dr. Kausch is also a co-founder of a Yale University Spinoff company called Verinomics. Verinomics is an advanced plant breeding company with concentrations on the use of genomics, computational biology, and genome editing to make new varieties of various crop species. Dr. Kausch has authored or co-authored numerous research papers, book chapters, and review articles and is an inventor on over 47 U.S. and worldwide patents in various stages of issuance in fields of molecular and agricultural biotechnology.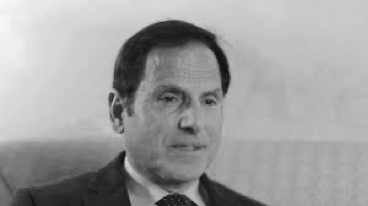 David Lepore, Real Estate Advisor
Real Estate Services Executive, C.O.O., President with over twenty years of success growing a highly entrepreneurial public real estate services company, driving R.E.I.T. shareholder value through asset management, leasing, property management operations, and acquisitions. He managed A & D development for a $20 billion, 70-million-square-foot diverse international portfolio encompassing industrial, commercial office, medical, biotech, government, hospitality, and senior living properties.  David delivered industry-leading profit margins for both the real estate services company and the portfolio by creating operating efficiencies and cost-savings synergies.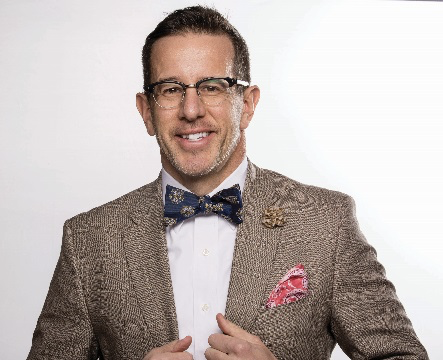 Dr. Dennis Rebelo, Development and Training Advisor

Dr. Dennis Rebelo is a professor, speaker, and career coach. He is the creator of the Peak Storytelling model, his research-based method for crafting the narrative of who you are and what drives you and why, utilized by former professional athletes turned nonprofit leaders as well as entrepreneurs, CEOs, guidance professionals, and advisers throughout the world.
Dr. Rebelo, former president of Alex and Ani University and co-founder of the Sports Mind Institute, recently received the 2020 Thomas J. Carroll Award for Teaching Excellence at Roger Williams University.
Dr. Gary Stutte, President SyNRGE, L.L.C.
Dr. Stutte received his Ph.D. from the University of California, Davis, and M.S from the University of Georgia, Athens, and B.S. from Oklahoma State University, Stillwater. He taught horticulture and specialized in fruit production at the University of Maryland for seven years before being recruited to N.A.S.A.'s Kennedy Space Center, Florida. Dr. Stutte is founder and president of SyNRGE, L.L.C., a consulting and research and development Services Company specializing in space agriculture and controlled environments. Prior to founding SyNRGE, Dr. Stutte worked at N.A.S.A.'s John F. Kennedy Space Center, Florida, for over 20 years as a Principal Investigator and Senior Plant Scientist, where he led research in areas of horticulture, space biology, and controlled environments for space application. Dr. Stutte was a Principal Investigator on four experiments to the International Space Station. Dr. Stutte was awarded a Senior Marie Curie Research Fellowship from the European Union to establish a controlled environment facility at the Limerick Institute of Technology. While in Ireland, he developed and led Ireland's 1st biological experiment to the International Space Station.
Dr. Stutte is actively engaged in developing ground-based applications of space technology for controlled environment agriculture, including L.E.D. lighting systems, production practices for high-value crops, and design of plant factories. Dr. Stutte is an advisor to the Foundation for Food and Agriculture's 'Urban Food Systems" and "Making My Plate Your Plate" challenge areas, courtesy faculty at the Department of Horticultural Sciences, University of Florida. He has served as an advisor for indoor agriculture facilities in North America, Europe, Central America, and Asia. Professor Stutte is a founding member and Executive Director for the American Council for Medicinally Active Plants and has served as Chairman of the Board of Directors for the Plant Growth Regulation Society of America, U.S.D.A. Committee for Controlled Environment Technology, Space Biology Working Group, is on ASABE HVAC for Indoor Grower Standard Development Committee, and has courtesy faculty status at the University of Florida Horticultural Sciences Department.
Dr. Gene A. Giacomelli, Professor & Director C.E.A.C., Department of Biosystems Engineering, the University of Arizona, Controlled Environment Agriculture Center
Dr. Gene Giacomelli is a Professor in the Biosystems Engineering Department and an adjunct professor in the School of Plant Sciences, and a member of the Bio5 Institute at the University of Arizona in Tucson, Arizona. In 2000, he was appointed inaugural Director of the Controlled Environment Agriculture Center (C.E.A.C.), and he served until 2018. Dr. Murat Kacira now leads C.E.A.C. as its Director. C.E.A.C. develops inter-disciplinary science and engineering education, research, and outreach/Extension programs at the College of Agriculture & Life Sciences (C.A.L.S.) for the state of Arizona, the U.S.A., and the world. Programs develop and enhance food crop production systems for plants, fish, and mushrooms within controlled environments such as greenhouse, growth chamber, or other indoor systems (Vertical Farm). A primary focus is a collaboration and education for growers and business entrepreneurs who use crop production techniques and engineering technology of hydroponics and C.E.A. to produce food crops that complement traditional field production.